MZ's bathroom is one that we've never done anything with since we moved in. We just stuck the shower curtain in there that we already had, and it's been that way for nearly 5 years.
No curtain above the window, just an old brass curtain rod.
Plain white bath accessories, and zero artwork or other decor.
I didn't want to spend a ton of money, but I was ready for a new look. I had a curtain valance in the attic from a purchase a while ago.
It didn't work in the room I thought it would, so this bathroom seemed like a great new home for it. With the curtain as my inspiration, I made a few changes to the room.
I picked up a white waffle weave shower curtain (horray for fabric instead of plastic) at Target.
I spray painted the curtain rod silver and put up the curtain.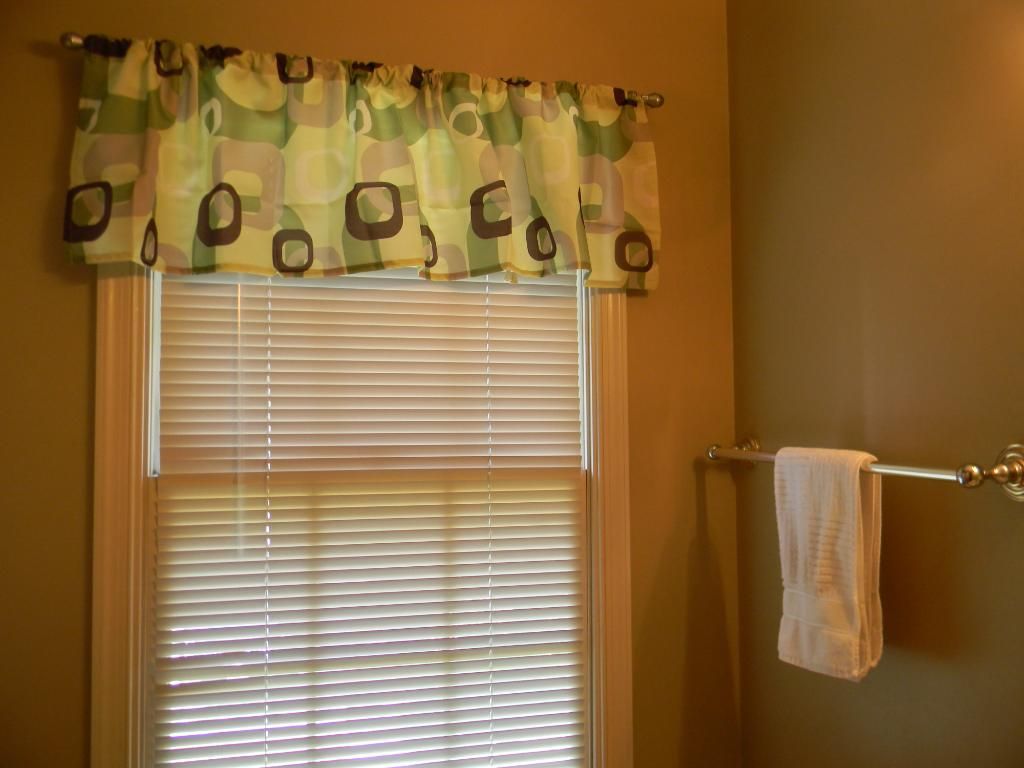 I pulled light green accessories that I had stored away and put them out.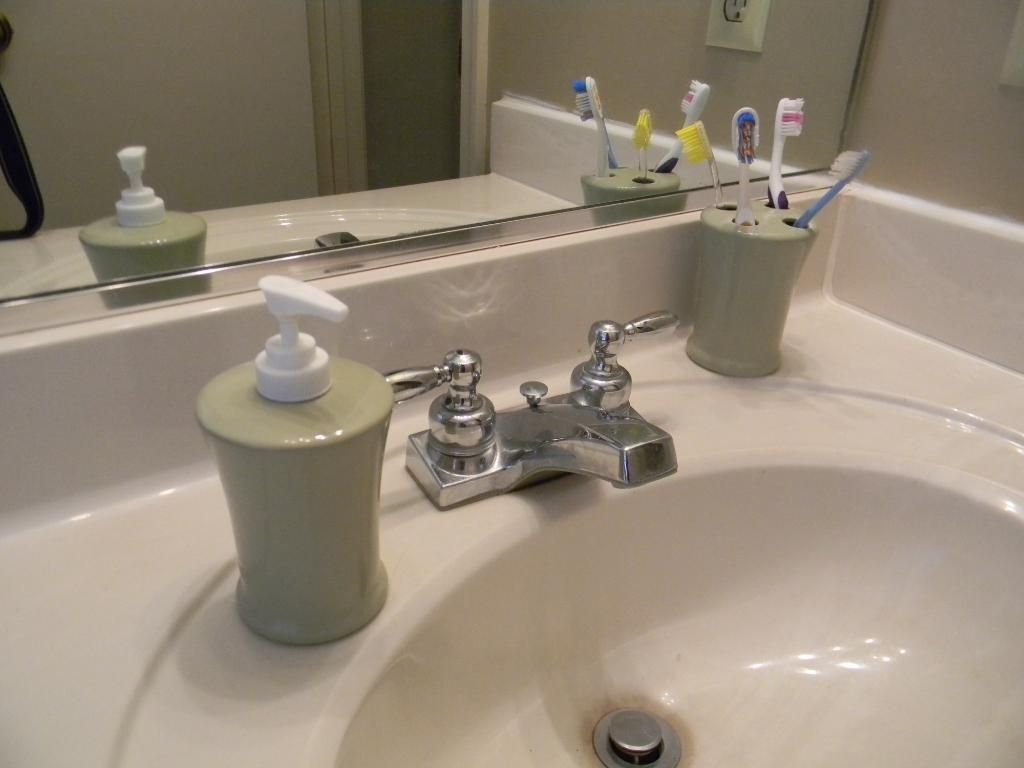 My favorite part is some artwork I created, thanks to an idea I found
on Pinterest
. I picked up a canvas for about $6 at Michael's. With painters tape, I made a pattern.
I painted with white along the edges to seal in the tape, which helps to make clean lines.
Then I took two colors of green acrylic paint and started painting away. Three coats of paint later, I removed the tape, and I had this!
Ok, truthfully some of my lines looked like this.
I held an index card along these lines then touched up with white paint.
At certain angles you can tell where I painted, but it was minimal. Next time, I will put the white paint on more heavily. I like the artwork a lot - it's the perfect size for the wall, and fun for a kids bathroom.
There's definitely still more updates that we could make (frame the mirror, replace the light fixture, add a shelf and some more accessories), but for now, it's a nice improvement.
Budget
Shower curtain - $15.00
Canvas - $6.00
Paint - $.89 (already owned one)
Curtain - $0 (already owned)
Accessories - $0 (already owned)
Total = $22
I was happy to find a way to use items that I already had on hand, so I didn't have to spend much, and I got some things out of storage!