Now that Christmas has come and gone, I'm jumping right in to getting ready for baby girl to arrive in March. With only 10 weeks left until my due date, I've got quite a list of things to do! The biggest project is changing the nursery from little boy to little girl. This is how it looked when Micah moved out and into his big boy room.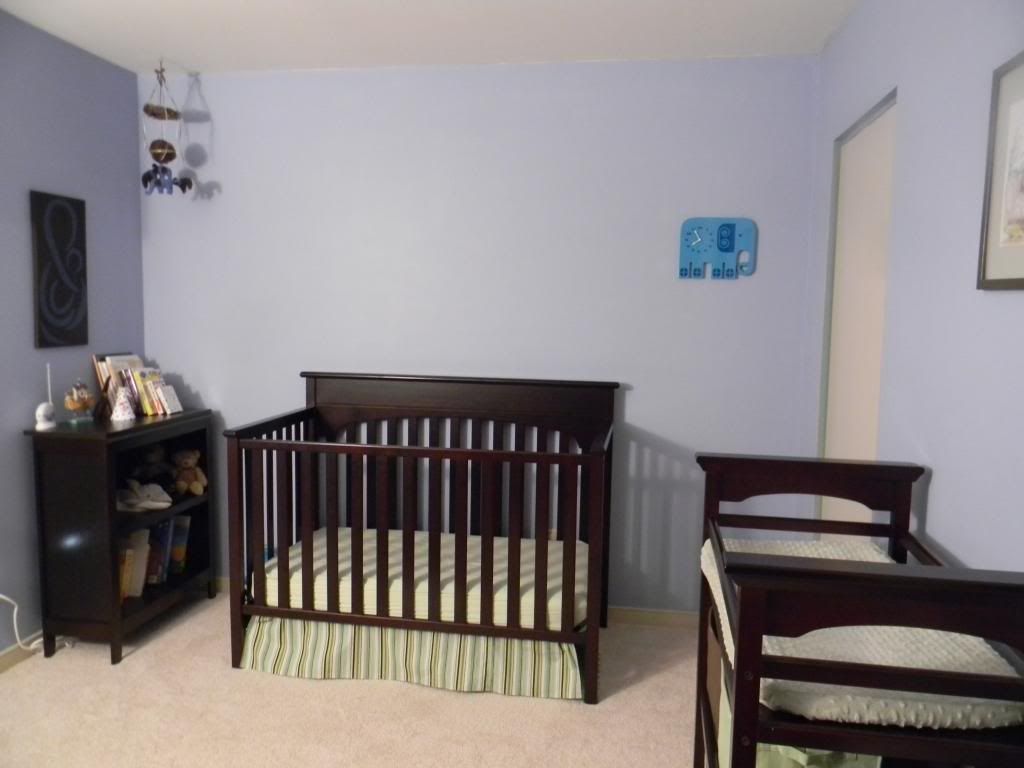 (Forgive the crazy light in the last picture) I loved the room for him. I have also always loved blue and pink together for a little girl. Not baby pink, but bright pink. I found
this
picture on Pinterest that shows the look I am going for (originally posted
here
).
I'm pretty certain that this is my most re-pinned image, with 1074 repins. Must be a popular color scheme! The biggest difference from my nursery to this one is that I do not have white furniture - it is espresso, which definitely feels more masculine to me, but I'm not going to be getting new furniture or re-finishing any of it, so we're going to make it work!
Here's my plan of things to change to make the room ready for a little girl:
Storage bins
Crib skirt*
Curtain*
Laundry hamper*
Changing pad cover*
Mobile*
Crib sheets
Artwork*
The items with stars next to them are those that I plan to DIY. With enough splashes of bright pink and white, I'm hopeful that I can turn it into the blue and pink room I'm envisioning. Of course, I'll be sure to keep you posted along the way!